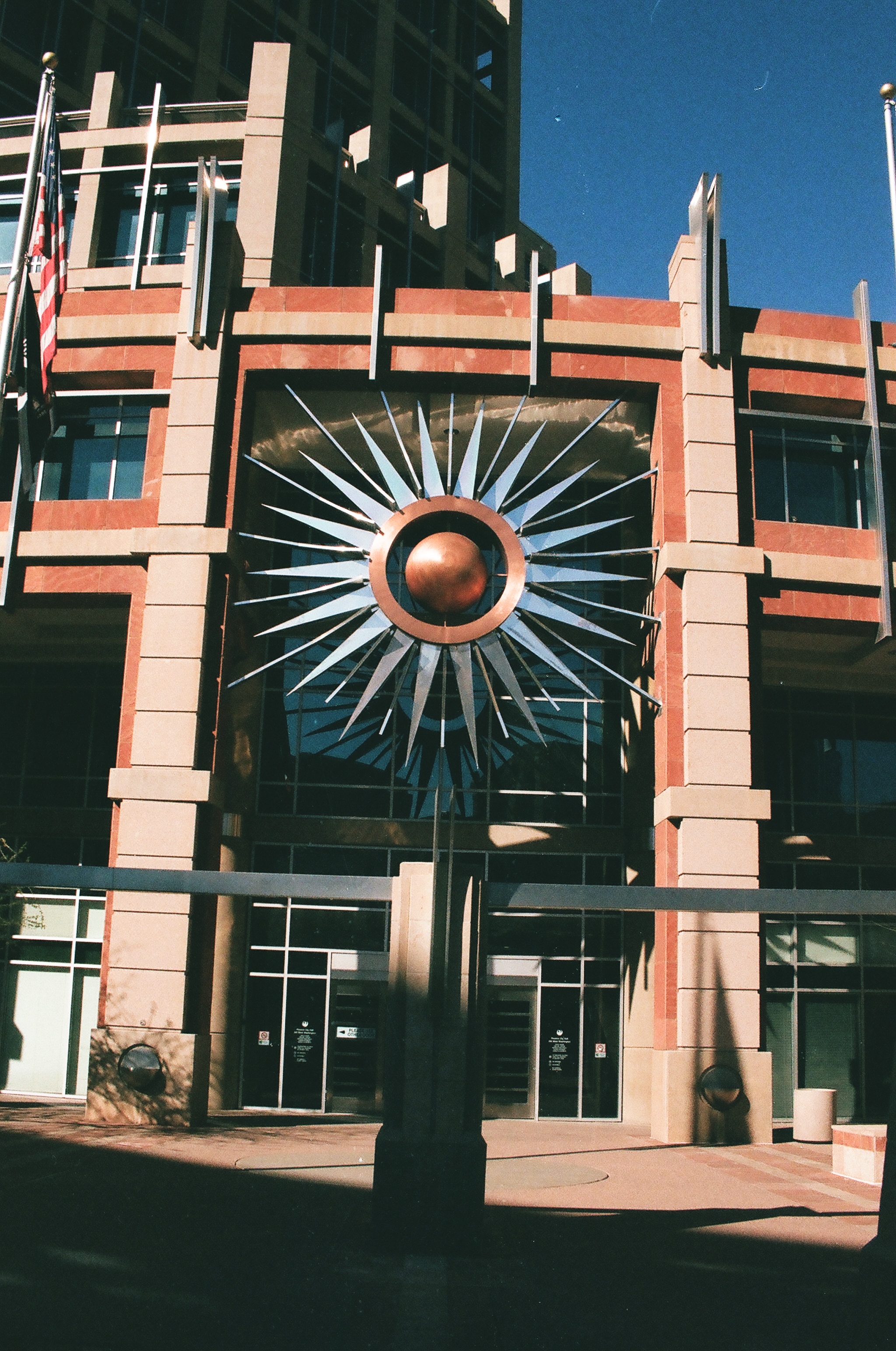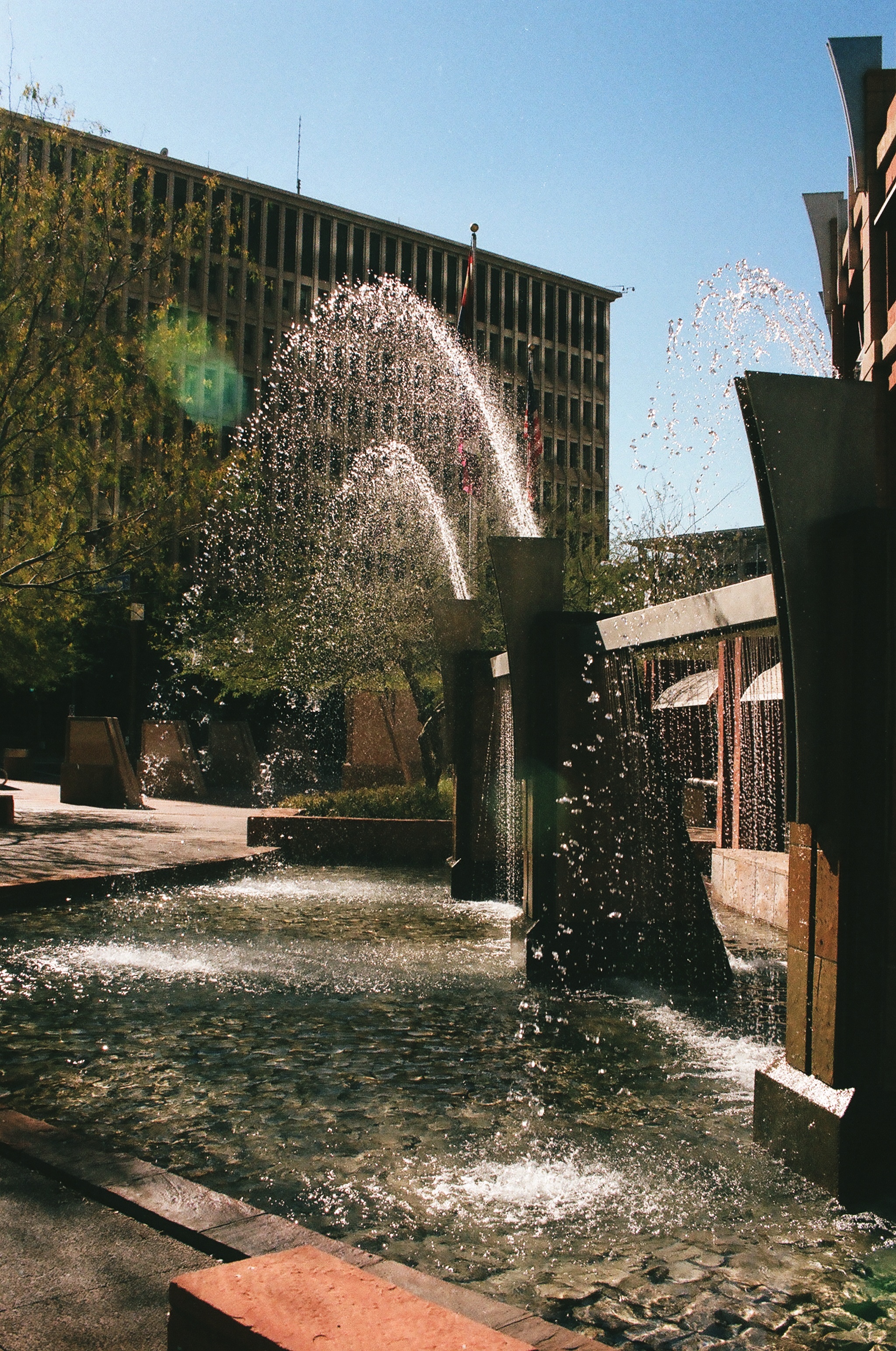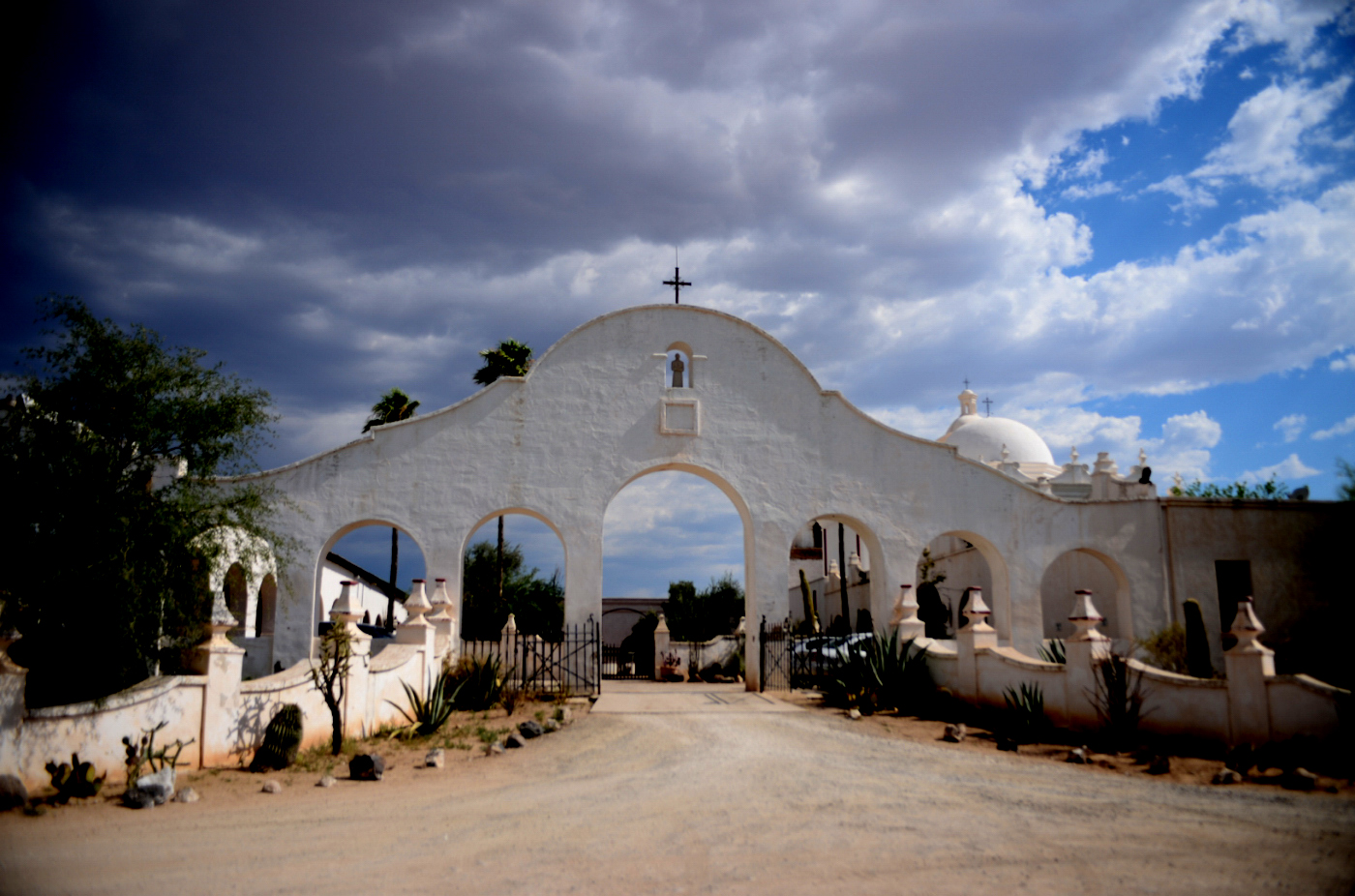 Sky Song, Scottsdale
Iconoclast structures at Sky Song at McDowell and Scottsdale Road, these umbrellas are now almost completely surrounded by new construction.
Sky Song from the Northwest
New construction seen at the right, these iconic structures are now almost completely surrounded. The view is gone.
Lines and Angles
Perspective view of a building in downtown Phoenix. Thomas and Central Avenue.
Mesa Stonehenge
Tucked away in a corner of an abandoned shopping center, these pillars make a half circle reminiscent of the monoliths on the Salisbury Plain in England. Shown at sunrise.
Sunrise at the Bank One Building
The glass and steel Bank One building on Alma School and Baseline catches the rising sun and is just seen peeking out around one of the monoliths at the Mesa Stonehenge.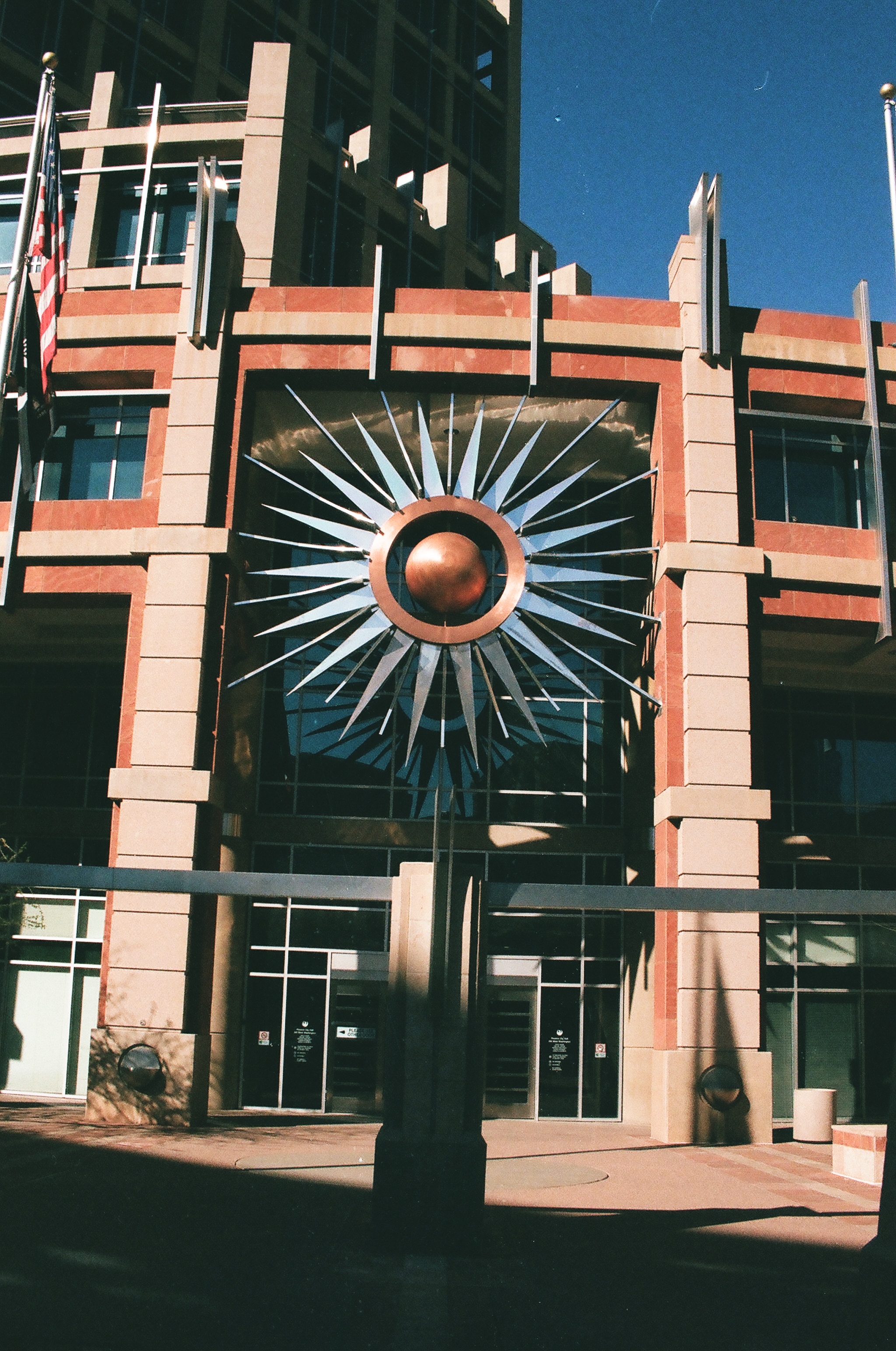 Civic Center, Phoenix
Large sun motif found outside the Phoenix Civic Center.
Old and New
Phoenix architecture is a mix of old world and new world shown in the turret found on the Orpheum theater surrounded by modern glass and steel highrises.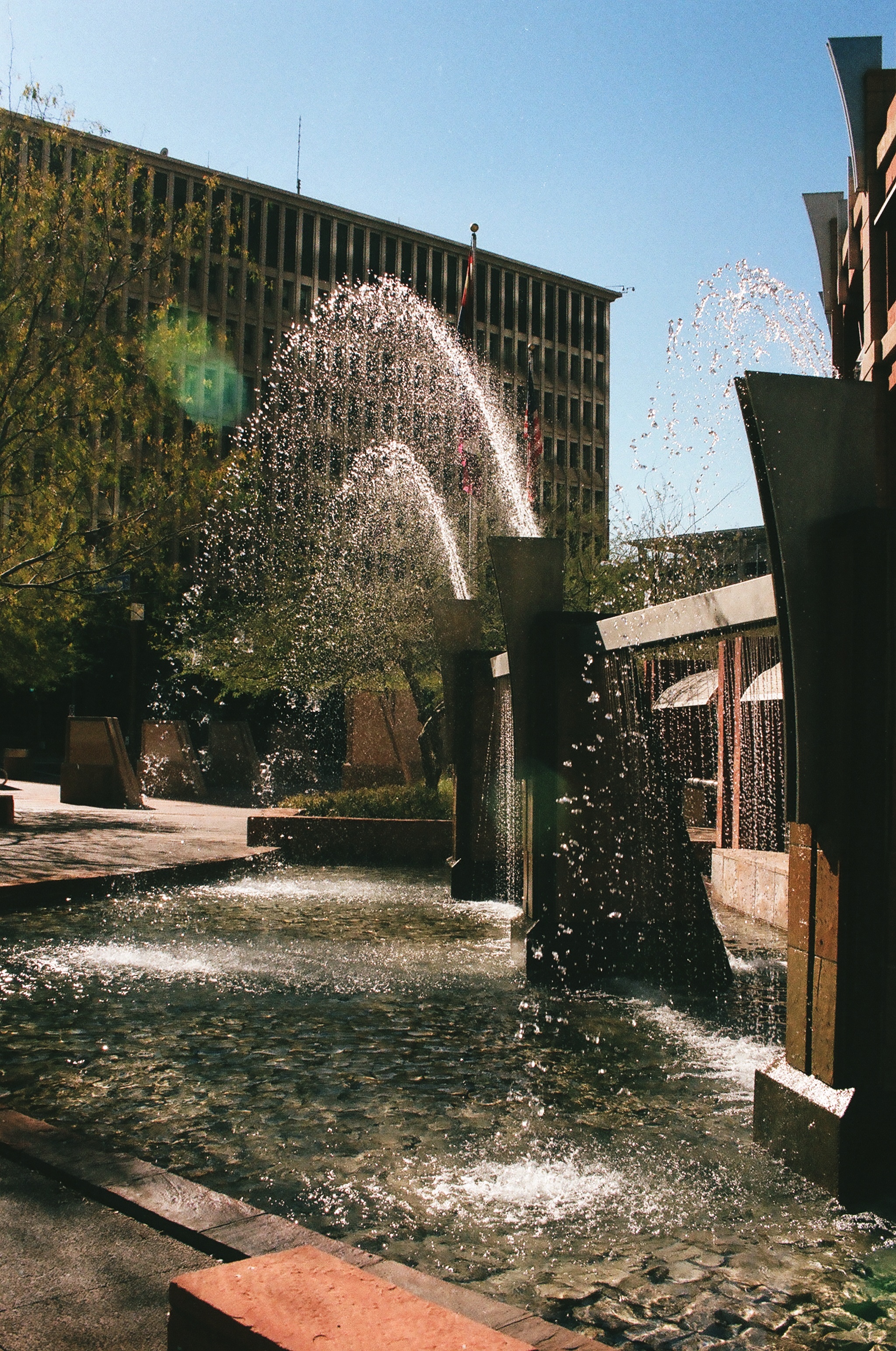 Civic Center Fountain
Water is Life in the desert, and we use it a lot. Shown is the water feature at the Civic Center, downtown Phoenix.
Architectural Detail !
Structural detail of the Sky Song umbrellas.
Architectural Detail II
Structural detail of the iconic umbrellas at Sky Song in Scottsdale.