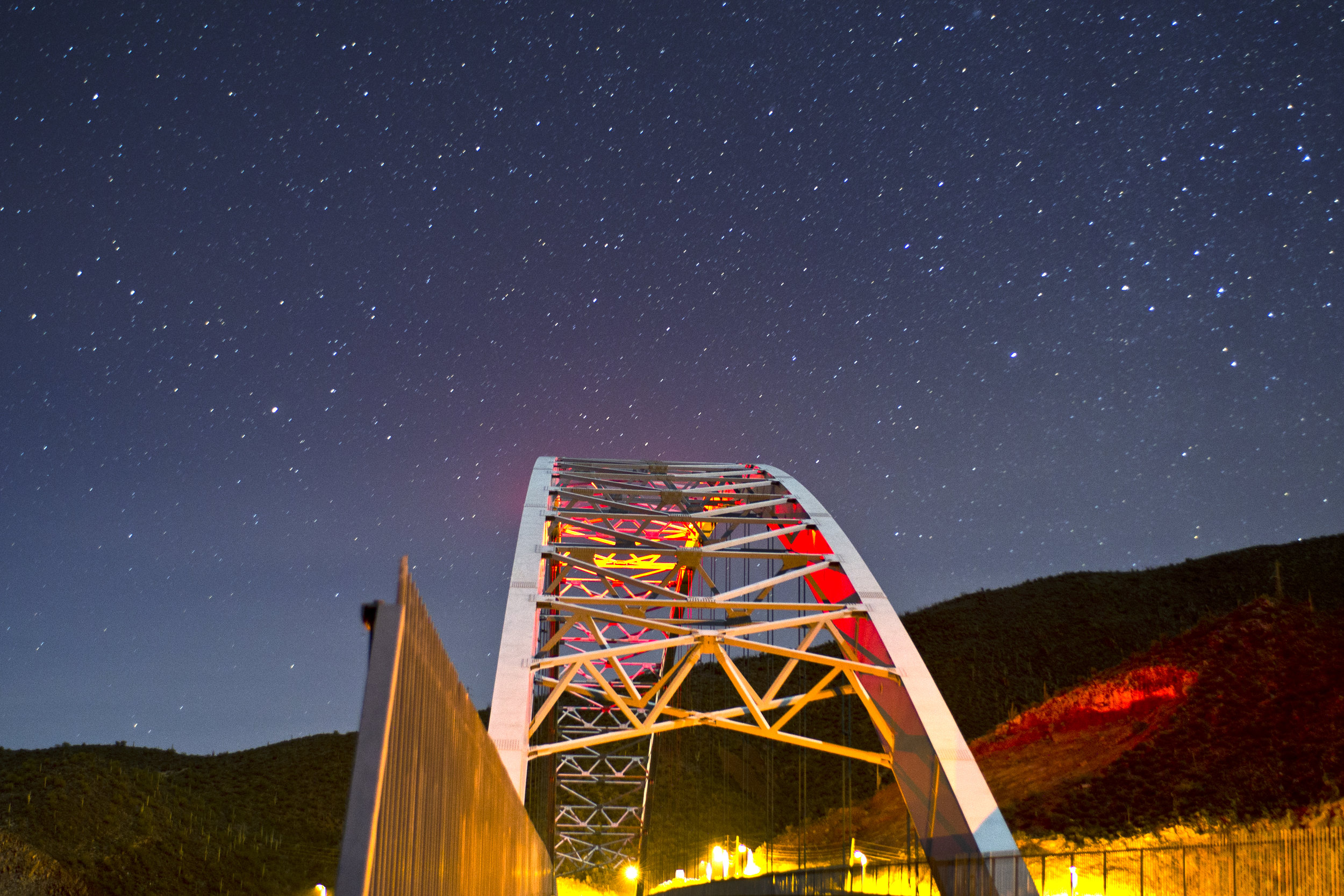 Red Rocks Sedona
Beautiful landscapes and celestial votexes, Sedona draws tourists from all over the world.
Arizona Sunsets
From my first exposure to "Arizona Highways" magazine, I've been in love with Arizona sunsets. There are none quite like them anywhere else in the world.
Superstitions from Lost Dutchman's Trail
Iconic Arizona image from the Lost Dutchman's Trail Park. The Superstition Mountains rise out of the desert floor at the far East edge of the Valley of the Sun. They are shrouded in mystery and folklore.
Prickly Pear on the Apache Trail
Life is harsh in the desert and these prickly pear cactus have adapted to that life. Seen along the Apache Trail.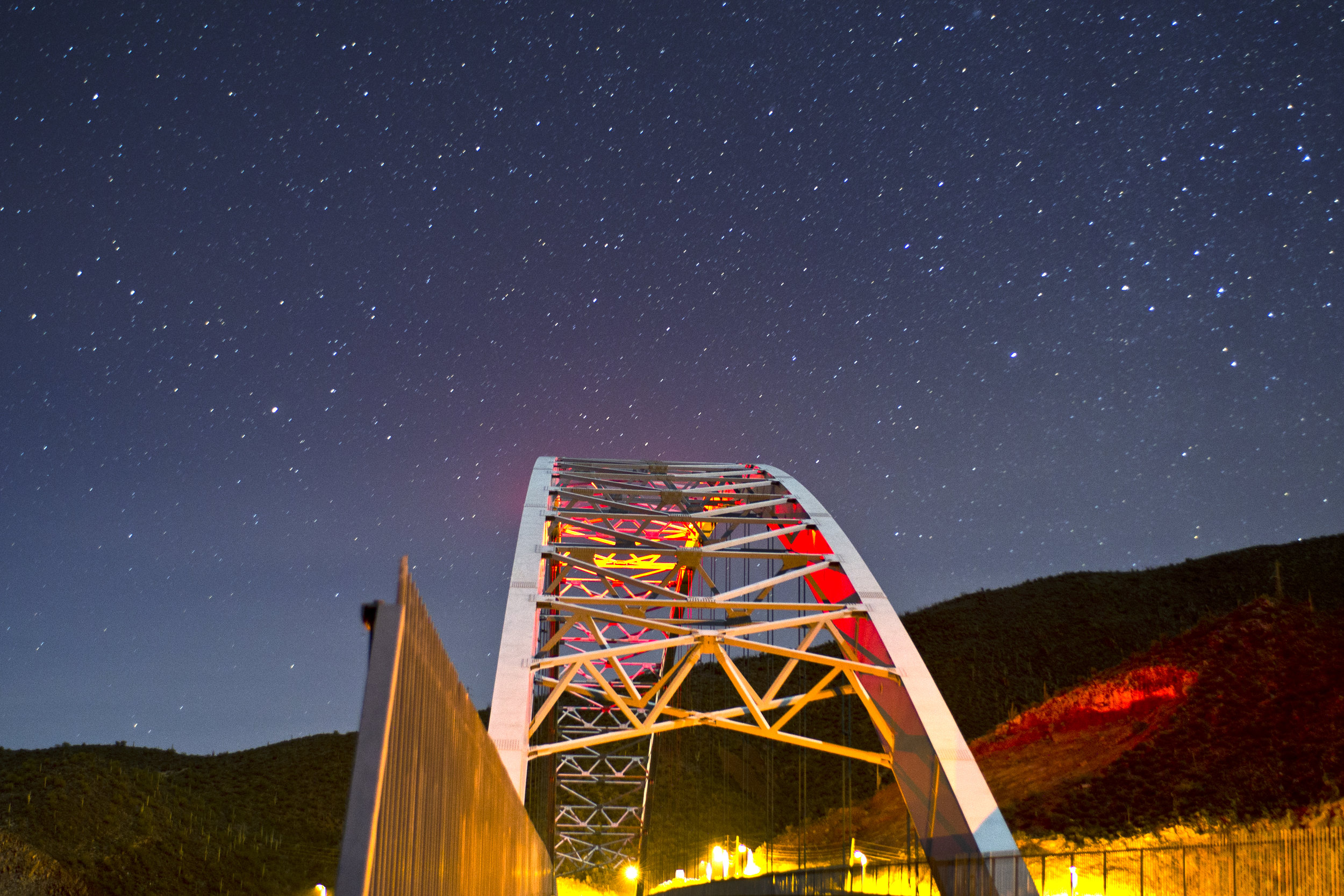 Roosevelt Lake Bridge at Night
Long exposure taken at the Roosevelt Lake Bridge.
Golden Cliffs
With sunsets like this, it's no wonder that the tails of gold were so prevalent along the Apache Trail. Early explorers brought back stories of cities made of gold.
Sunrise at Gilbert Riparian Preserve
Sun is just coming up behind the saguaros outside of the Gilbert Riparian Preserve. Water fowls from around the world are found here almost year round.
Mogollon Rim Lake
The Mogollon Rim (pronounced Mug E Own) sits at a 7000 foot elevation and boasts some of Arizona's most beautiful lakes.
Sundown at Willow Springs
Willow Springs Lake is a man made lake up on the Mogollon Rim. Sits empty in late fall.
Shady Lane
Tree lined avenues and old fashioned street lamps make this development in Gilbert a quaint trip down memory lane.
Snowbench Resort, UT
Snow still lingers in the mountains of Utah well into the summer. Snowbench is a ski resort outside of Ogden, UT.
Oak Creek Canyon
Autumn in the Oak Creek Canyon shows autumn leaves and icy waters.
San Francisco Peaks
Flagstaff boasts the San Francisco Peaks, the highest peaks in the state of Arizona. Snow covers the tops nearly year round.
Elvis Chapel and Snow on the Superstitions
Built for the Elvis movie "Charro", this movie set stands at the base of the Superstition Mountains. Top tourist destination along the Apache Trail.